Caterpillar Recognition of Simonis Plastic Outstanding Delivery Performance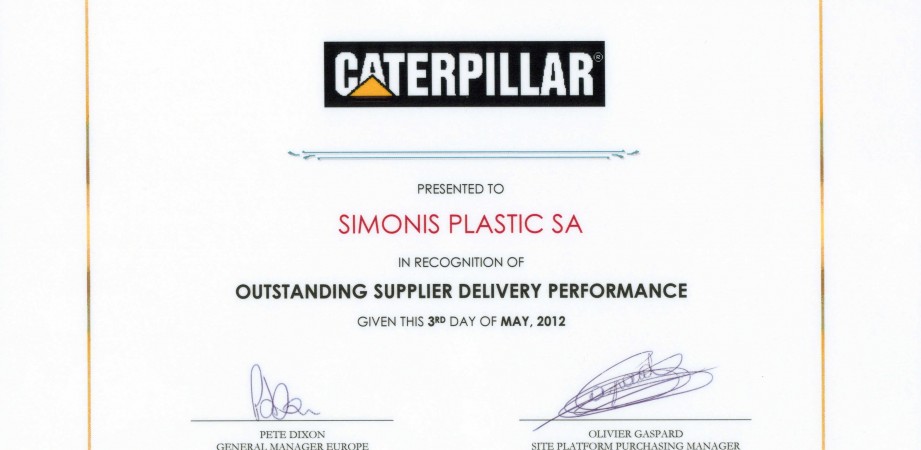 On May 3rd 2012, Simonis was invited to the European Logistic Center's Supplier Day event organized by the International Logistic Service of Caterpillar.  This day-long event is the opportunity for Caterpillar to share with its top suppliers their upcoming projects, strategies, and future requirements, giving suppliers the possibility of preparing themselves for things to come.  This event also serves as a platform for open discussion and exchange of ideas between Caterpillar and its suppliers to foment continued cooperation between companies, resulting in a better business environment and a true partnership for all parties – everything needed to maintain a good and successful relationship towards the future. 
At the end of the event Caterpillar presented awards to companies that distinguished themselves by their outstanding delivery performance.  Simonis was one of the award recipients.
For Simonis this award reiterates the benefits of our efforts in its On Time Delivery Performance for all of its customers around the globe, and serves as motivation to continue striving form perfection in everything we do.  Plus it always gives us a sense of satisfaction when our efficiency and work are recognized by one of our customers.