Simonis Group Participation in Plastic Fairs in 2020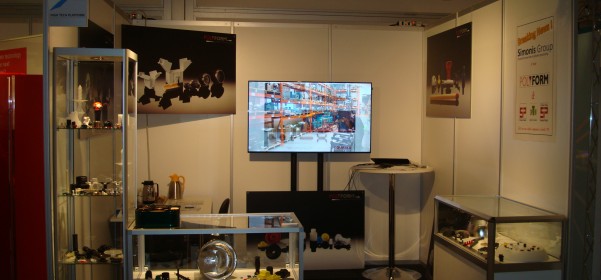 In 2020, Simonis Plastic will be present in important international plastic fairs:
IWA 6-9 March 2020 in Nürnberg (Germany)
FIP 16-19 June 2020 in Lyon (france)
KUNSTSTOFFEN 23-24 September 2020 in Veldhoven (Netherlands)
FAKUMA 13-17 October 2020 in Friedrichshafen (Germany)

All the fairs which Simonis participated in allowed us to not only reiterate its presence in the different markets, but it also permitted to meet customers and suppliers alike, reinforcing our relationships, encountering new prospects with potential and exiting new projects. With Polyform, Simonis Group's total global turnover will attain levels superior to 11M€.
It is becoming clear that its constant willingness to innovate makes Simonis Plastic strive to broaden its horizons, continuously pushing the envelope to develop new ideas which allow customers to cut cost or do things that were previously not possible.